We hope that through this profile you will be able to see the love we have for each other, our families, and our future children. Thank you so much for taking the time to learn about us. We have so much respect for you and your difficult decision.
We wish you peace during this very personal and challenging time. Thank you for letting us introduce ourselves to you and letting love open all doors!
Love, Melissa, Jeff, Max, and Joey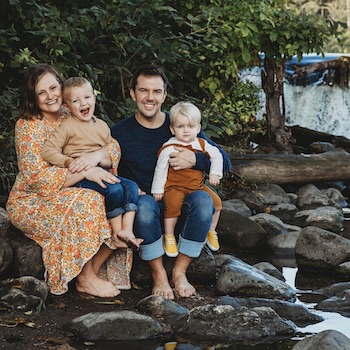 About Us
We met at Indiana University but did not begin dating until we reconnected at a friend's birthday party after graduation. After getting married in 2012, we expanded our family with the addition of 2 pugs, our son, Max, whom we adopted in 2017, and our son Joey whom we adopted in 2020. Our relationship is a balance of activity and quiet. We love trying new restaurants, movies, and being outdoors. But we equally love finding a new Netflix show and camping out on the couch in our sweatpants. Our relationship is filled with laughter and love, which we would love to continue to share with a growing family.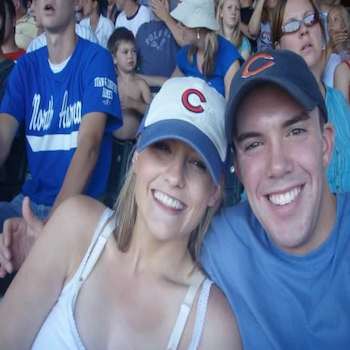 About Melissa
Melissa is kind-hearted, outgoing, & genuine. I especially admire her positivity and she remains the high energy and bubbly person I fell in love with. Melissa is a dedicated special education teacher who loves her job and working with children. In her free time she loves to practice yoga and spend time with friends and family. Melissa is the type of person who manages to be everyone's best friend and has always been very social and maintains a large but closely knit group of friends. She's brought that same energy to parenting, always researching and coming up with new & creative games to play with the boys. Melissa shines as a mother using her creativity and compassion to bring joy, comfort, and fun to our lives every single day. Our family always feels supported and encouraged to pursue our interests. Melissa creates a home full of love, warmth, & tradition and I feel blessed to be a part of it.
About Jeff
Jeff is dependable, loyal, caring, smart, and responsible. He is true to his word and is always there when someone is in need. Jeff is also very loving, kind, and sensitive to the needs of others. He is also very funny and silly. We are constantly laughing and love to joke around. He is honestly my best friend and "better half" and I learn from him every day. It has been so wonderful to see Jeff as a father. He can always make Max and Joey belly laugh with silly voices or faces. He is accepting, inclusive, supportive, sensitive, and loving towards our sons, nieces, and will be this way for our future children. In the future, I can see Jeff attending all sports or school programs. Any child would be lucky to have Jeff as a father. He will make them laugh, protect them, and love them. Children with Jeff as a father will grow up with a strong sense of self, strong morals, and a great sense of humor! Most of all, they will know that their father loves them beyond words.
About Max and Joey
Max joined our family on December 27, 2017 when he was 2 months old. Max is a fun, energetic, and curious 5 year old. He likes to play with Play-Doh, trains/cars, puzzles, and coloring/markers. He is a great climber and a playground enthusiast. Max is a very loving and attentive big brother. He is patient with Joey and it is fun to see them start to play together. He loves to make Joey laugh. Max is excited for our family to grow and have more brothers/sisters to play with.
Joey joined our family on September 29, 2020, when he was 3 weeks old. Joey melts everyone's heart. He is funny, happy, and loving. Along with his sunny disposition, Joey has strong opinions and is beginning to put more words together to better express himself. We love seeing his personality develop and the unique person he is becoming! Joey loves "big trucks" and CTA buses. He especially enjoys playing with cars; riding in a wagon to the beach; anything dinosaurs; and splashing in the water. Joey will be a terrific big brother.
Open Adoption
We have an open adoption and share updates regularly with Max's birth parents and Joey's birth parents through texting and a shared photo album. Our level and type of communication has changed over the years, but we consistently send monthly text/picture updates and in person visits when possible. Our relationship grows and changes and we do our best to work together with them to do what's best for everyone, but our love and respect for them will always be constant.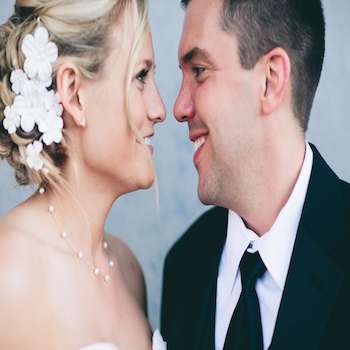 Child Care Plans
Melissa will stay at home with the baby for at least the first 3 months. Jeff will stay at home with them for the first few weeks and then will work from home a few days a week.
Max will likely continue to go to preschool and Joey to daycare. After Melissa goes back to teaching and depending on the time of year, we will either have a nanny at home with the baby or enroll the baby at a daycare near our house. We will have arrangements made for both, but want to make our decision based on the needs of the baby.
Openness
We are so grateful you are considering choosing adoption for your baby and we respect this difficult decision. You are and will always be an important person in his/her life. If chosen, we want to have a meaningful relationship with you, if and when you feel comfortable. We hope to have an open adoption including photos, phone calls, letters, and visits. We look forward to meeting with you to work out the best open adoption plan for all of us.
Our Promises to you:
We promise that we'll always and forever love our child fiercely and will always make sure that he/she knows your love. We want to give our children pancake weekend breakfasts, early morning trips to the park, summer crafts and vacations, many pug cuddles and kisses, support and encouragement for their interests, and promise that they will be our heart and our life.
Thank you for taking the time to meet us and get a glimpse into our lives so far. We can't even imagine all the emotions you are experiencing, but we empathize with and support you completely. We have yet to meet, but want you to know that you are not alone.